Delta State University Receives $4 Million, Largest Single Gift in School History
By Lizzie Woodard | January 25, 2019 | Campaign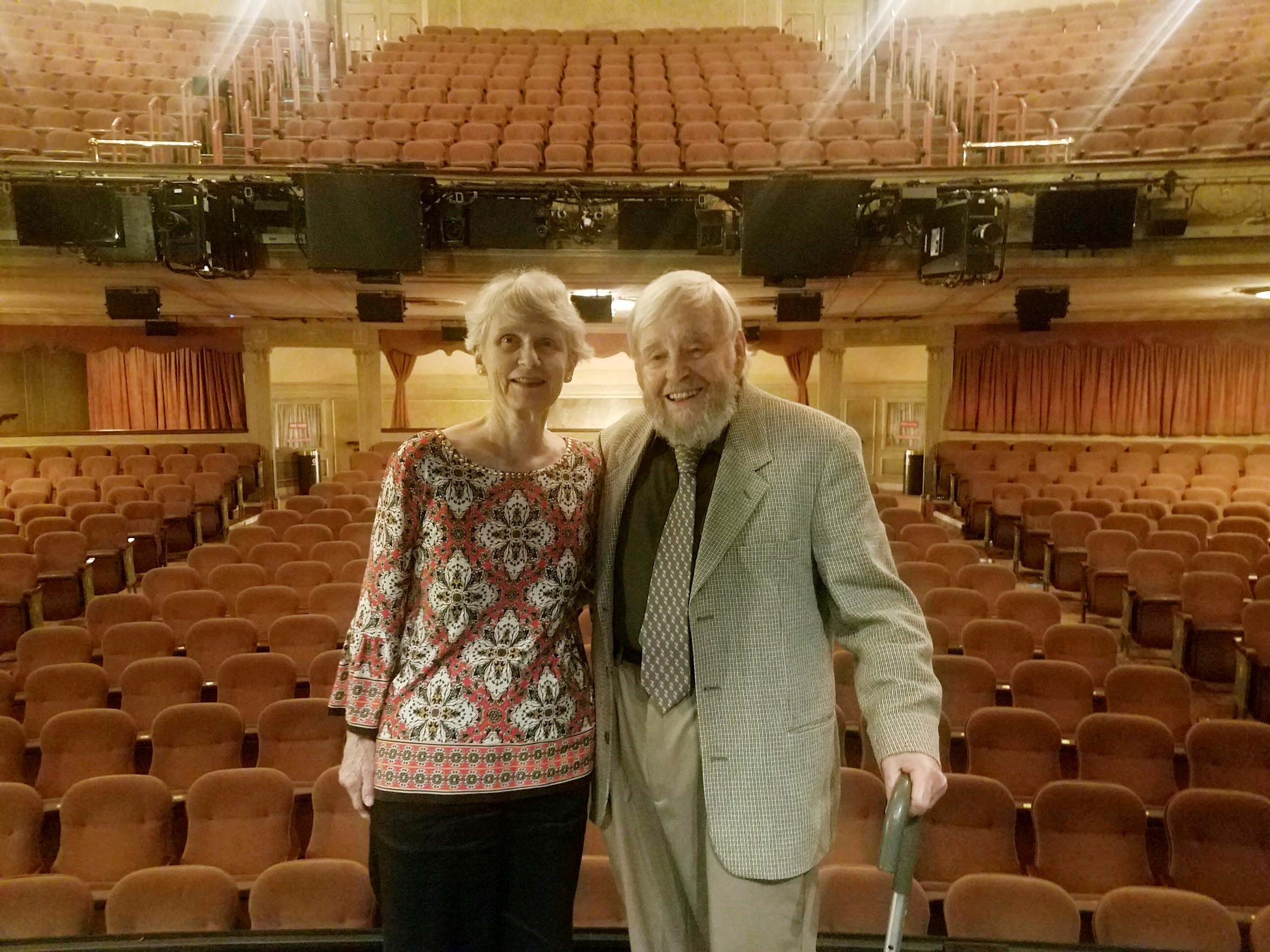 Delta State University recently received a gift of $4 million from a charitable educational trust created by Dr. Fred Pittman in 1993. The trustees of the Pittman Educational Trust unanimously approved the distribution of the $4 million to Delta State upon the recommendation of Dr. Pittman, founder trustee. The funds will be used for scholarships for students with financial need—and amount to the single largest gift in school history.
"My motivation for supporting scholarships is very personal," said Dr. Pittman, a retired internist and Cleveland native who attended Hill Demonstration (primary) School at Delta State and graduated from Cleveland High School in 1950. "I was supported very generously by scholarships to Phillips Exeter Academy, to Yale University, and to the College of Physicians and Surgeons at Columbia University. I couldn't have gone to any of those institutions without scholarship support."
"I am deeply grateful for this gift from the Pittman Educational Trust and for this incredible generosity to Delta State University and our students. This gift supports the largest privately funded endowed scholarship at Delta State University," said President William N. LaForge. "What that means for the university is that, in perpetuity, our future students will benefit from this philanthropic decision made by Dr. Pittman and his wife, Joan, to provide those most in need with the opportunity to earn a college degree."
"Through this transformational gift, the Pittmans have made a wise investment in the future of Delta State University, the Mississippi Delta, and the state of Mississippi by providing much-needed scholarships," LaForge continued. "The Delta State University family is thankful to Fred and Joan for this terrific demonstration of loyalty and support."
A specialist in digestive diseases and gastroenterology, Dr. Pittman worked at Tulane University and then at the Medical University of South Carolina, among other places. Education provided the grounding for his career, he said. "Whatever success I've had in my education is a result of attending Hill Demonstration School. I consider those six years as the most important in my education," he said. Dr. Pittman, who has a Ph.D. as well as an M.D., also credited several Cleveland notables. His high school English teacher, Effie Glassco, inspired him to achieve academically; Rabbi Maurice Shapiro encouraged him to apply to Ivy League schools; and attorney Lomax Lamb advised him to attend Phillips Exeter for a postgraduate year to prepare for Yale, Dr. Pittman recalled.
Delta State played a role, too, he continued. "I heard that the physics course at Yale was used to weed out the weak students. I had the summer off and asked if anyone at Delta State could tutor me. Roy Wiley agreed, teaching two others and me. He was very cooperative and a superb instructor. I did extremely well in the physics course at Yale, he was pleased to learn."
The gift of $4 million surpasses an estate gift of $3.5 million from Robert E. Smith in January 2014. A Cleveland native who made his fortune as a rice and soybean farmer and served on the Delta State Foundation Board before his death in 2011, he wanted to transform healthcare in the Mississippi Delta through the School of Nursing that now bears his name. Smith's lifetime giving to Delta State totaled $4 million. Delta State also received a $3 million pledge in March 2018 from the Gertrude C. Ford Foundation to establish the Center for Teaching and Learning.
This isn't the first time that the Pittmans, who live on Sullivan's Island, South Carolina, and raised three children, have given generously to Delta State. In January 2015, they established the Maude Elizabeth Mullen Pittman Endowed Scholarship fund in memory of Fred's mother, who studied art at Delta State, with gifts totaling $703,000. The fund annually underwrites scholarships for students majoring in a degree field in the Department of Art or Division of Languages and Literature.
"I am continually encouraged by the support Delta State University receives from friends and alumni," said Rick Munroe, vice president for university advancement and external relations. "This latest impactful gift from Fred and Joan Pittman will be a catalyst for change in the lives of many future Delta State students. It is now our duty at Delta State University to be good stewards of their gift."
That makes sense to Dr. Pittman, who with his wife have cumulatively given $4.7 million to Delta State.
"Supporting young people and helping them earn a degree in higher education may result in them staying in the Mississippi Delta and addressing its many needs," he observed.